Mon, Apr 12
Klaxons Venice Natasha Slater Victeam

It's starting the Design Week in Milano one of the most important weeks of the year as well the fashion design week. Big events all days of the week regarding design, forniture and music. Wednesday 14th special night at Plastic including Klaxons, Venice, Natasha Slater & Victeam.
here
.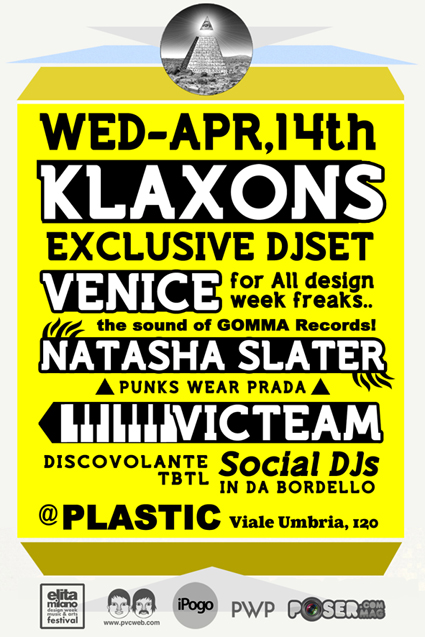 share
due to a spam attack, comments are temporarily disabled
we hope to enable them soon...