Get Free (feat. Amber Coffman of Dirty Projectors)
Amber Coffman of Dirty Projectors join Diplo and Switch's Major Lazer to sing their new single Get Free. You can download the new track for free; sign in your email at www.majorlazergetfree.com
Slave To Your Heart [feat. Jeremy Glenn] (Broke One remix)
Zimmer's music is a feel good, body-warming and enthusiastic wave that goes straight to the heart and stays until the end of the night. Blending 70s Disco, 80s Funk and 90s House, his influences range from George Benson to Crystal Waters. Though oozing with the feel of classic Detroit and Chicago house, the music of Italy's Broke One transcends either nostalgic location. Jeremy Glenn personifies the contemporary music mentality with all of its forms and functions. This is a super hit coming from Discotexas included this week in Beatport's 10 Must Hear House Tracks.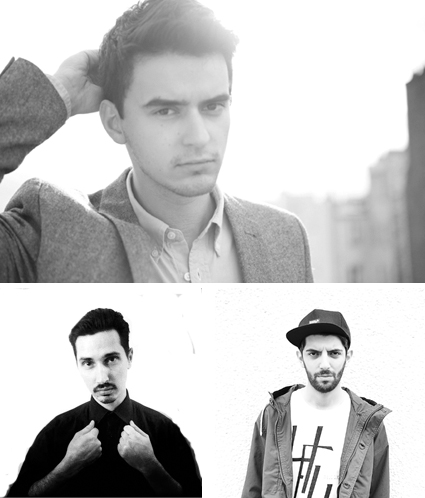 Dive (Memoryhouse remix)
Tycho is the music project of San Francisco based artist Scott Hansen, most known as one of the greatest designers all around, under the moniker of ISO50, Scott is also an incredible landscape soundtracker. He released the album Dive under Ghostly International and toured all over Europe last weeks. Here is a special Memoryhouse remix. I suggest you to look for all his websites, you will discover amazing graphics and sounds.